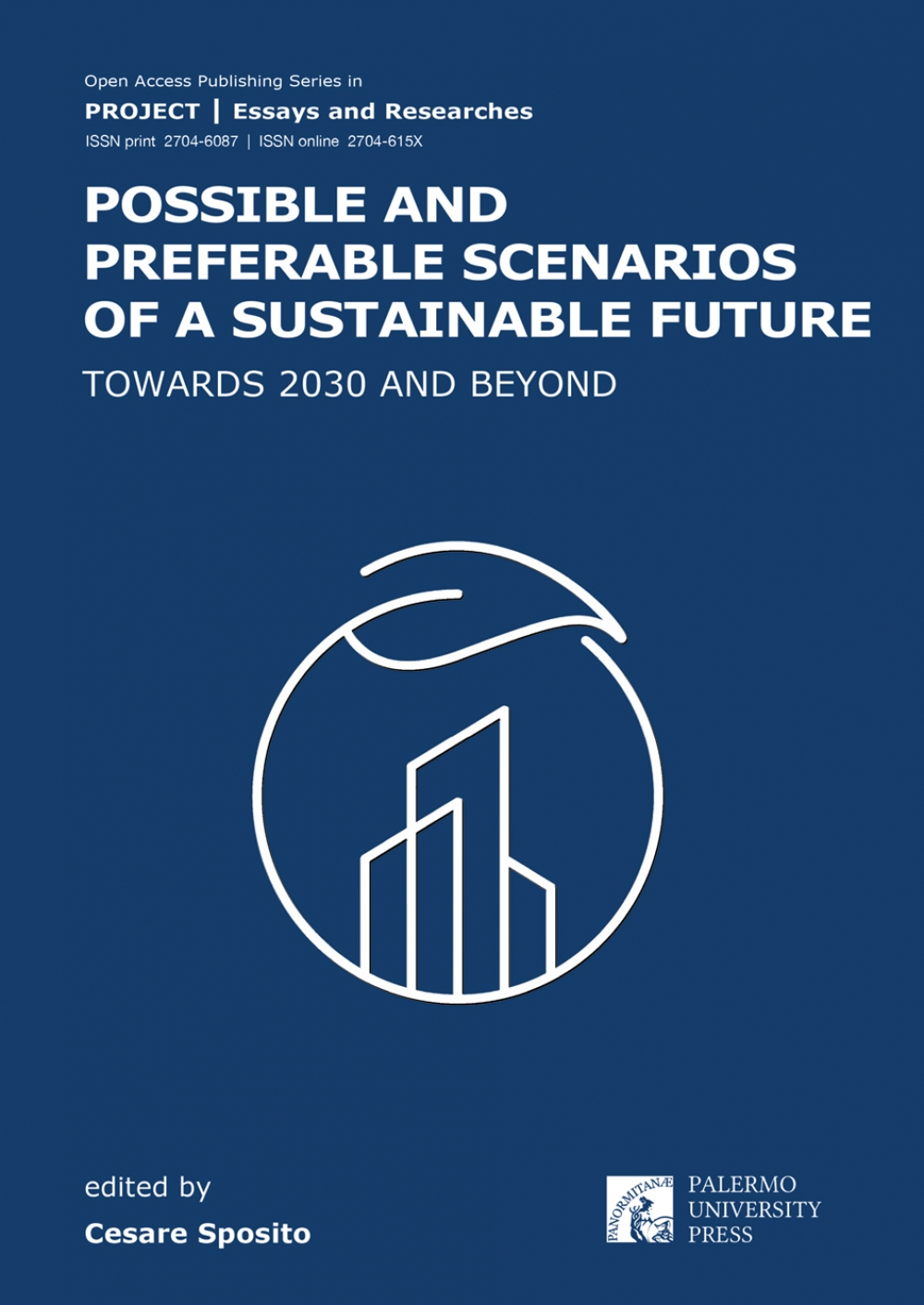 POSSIBLE AND PREFERABLE SCENARIOS OF A SUSTAINABLE FUTURE
Title
VISION AND PROJECT OF THE SOCIAL SPACE. RECONFIGURATION OF THE TIBERIUS BRIDGE BASIN IN RIMINI
DOI
doi.org/10.19229/978-88-5509-232-6/582021
Keywords
contemporary city, regeneration, social space, landscape
Abstract
In 2010 Rimini adopted a strategic plan whose main purpose, in addition to the redevelopment of the suburbs and the hinterland, is to strengthen the role of the historic center through the recovery of identifying public buildings and restoring the dignity of the various forgotten urban spaces. The Tiberio 3 project, this is how the recent project for the reconfiguration of the spaces pertaining to the basin of the Tiberius Bridge (14 AD) was called, is located in this climate of regeneration. The place is characterized by a strong archaeological context and by an urban palimpsest that has seen the succession of important transformations. The survey carried out through discussions with technicians and designers, aims to highlight the relationship between the park and the city as the central theme of the intervention; identifying the socio-cultural influences and the design implications of urban solutions aimed at expressing the values of a constantly evolving society.
Section
Section
Architecture | Essays & Viewpoint
pp. 124-135
Author(s)
Giacomo Corda
Author(s) Biography
Giacomo Corda, Architect and PhD at the Department of Architecture of the University of Bologna (Italy), researches in the field of landscape architecture and architectural composition with a particular interest in the design of open spaces and the relationship between architecture and the context in which it stands. Mob. +39 328/32.66.974 | E-mail: giacomo.corda2@unibo.it
References
Cipriani, M. (2018), "Il Ponte di Tiberio", in Topscape, n. 33, pp. 116-121. [Online] Available at: paysage.it/index.php?page=paysage_preview_33 [Accessed 10 June 2020].
Cipriani, M. (2015), "Il progetto degli spazi aperti", in Gulinello, F., Figure urbane – Progetti per l'ex caserma Sani a Bologna, Macerata, Quodlibet Studio, pp. 134-139.
Corboz, A. (1998), Ordine sparso – Saggi sull'arte, il metodo, la città e il territorio, Franco Angeli, Milano.
Federici, R. (2020), "Specie di spazi – Suoni per la rigenerazione di un territorio mediano" in Federici, M. C. and Conti, U. (eds), Vivere i territori mediani – Identità territoriali, emergenze sociali e rigenerazione di tessuti urbani, Milano, Meltemi, pp. 61-77.
Gregotti, V. (1966), Il territorio dell'architettura, Feltrinelli, Milano.
Masini, M. (2013), La Barafonda – Da luogo dimenticato a centro turistico, Ed. Panozzo, Rimini.
Secchi, B. (1984), "Un problema urbano – L'occasione dei vuoti", in Casabella, n. 503, pp. 18-21.
Viganò, V. (1975), "Acqua/verde a Rimini, la rivalutazione del Marecchia", in Domus, n. 549, pp. 16-19.
Viganò, V. (1990), "Dal molo al parco al fiume – Il Marecchia a Rimini", in Cherubini, R. (ed.), La linea d'acqua – Il margine d'acqua, la forma dell'acqua in architettura | Quaderni AU, INASA, Roma, pp. 40-44.