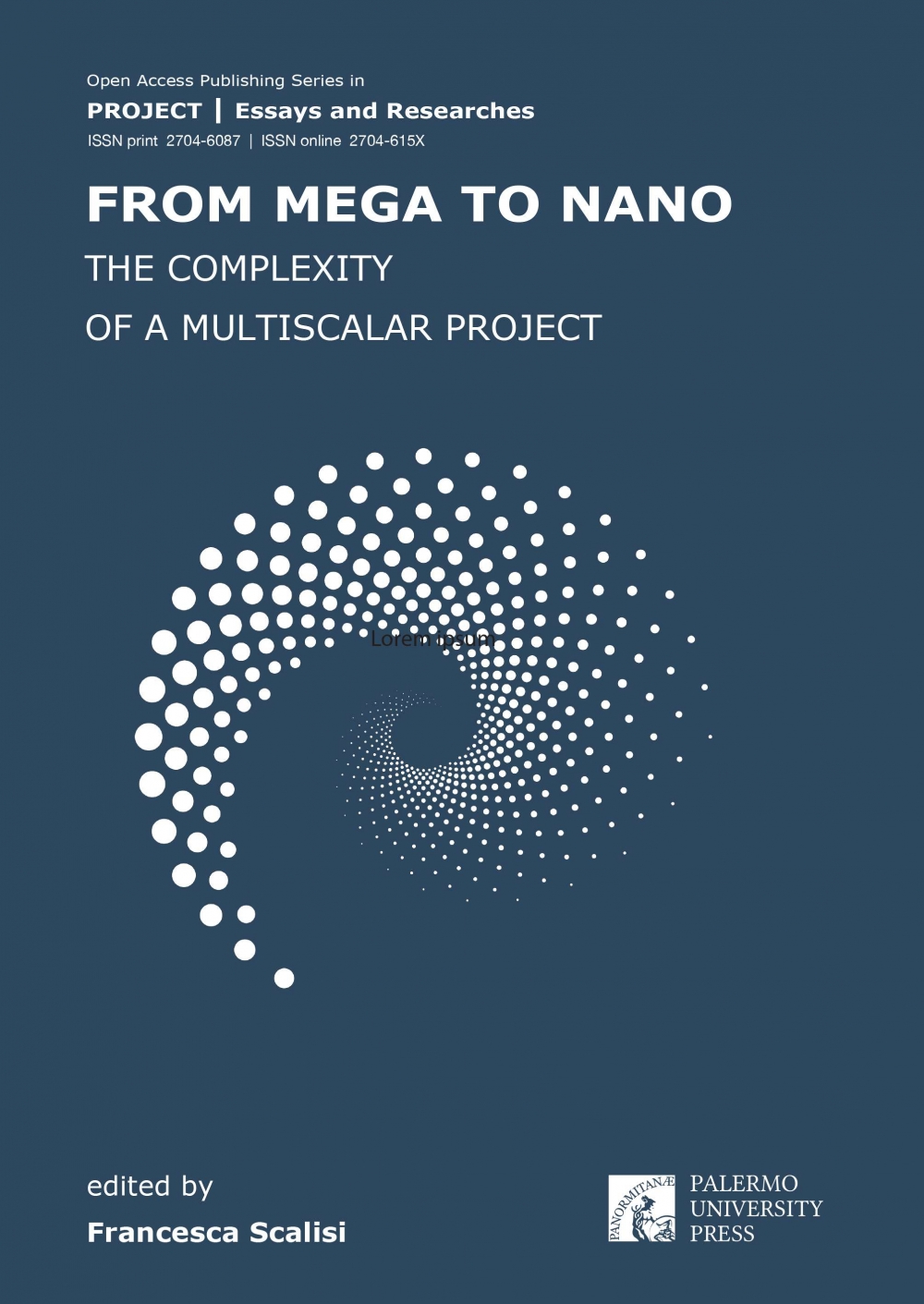 FROM MEGA TO NANO
Title
MULTISCALARITY OF ADAPTIVE ARCHITECTURE. THE EFFICIENCY OF MICRO AND THE RESILIENCE OF MACRO IN CONTEMPORARY DESIGN
DOI
https://doi.org/10.19229/978-88-5509-189-3/422020
Keywords
adaptive architecture, resilient architecture, responsive architecture, interface architecture, digital infrastructure
Abstract
Dealing with the multiscalar approach of contemporary architectural design raises the question of which architecture today is willing to accommodate a constant comparison between different scales, materials, and practices. It is believed that the processes that best show this purpose are related to resilient architecture, which elaborates innovative features through adaptive processes. With the introduction of external factors to the building as design materials, adaptive architecture can be considered as a transformative condition for some invariants of the discipline. The resilient and adaptive approach, therefore, uses technological elements, whose scale is Micro, embedded in the building and operating at the medium scale, to capture information from an external basin and return an improved response to environmental and human conditions.
Section
pp. 28-43
Description
Architecture | Essays & Viewpoint
Multiscalarity of adaptive architecture. The efficiency of micro and the resilience of macro in contemporary design
Author(s)
Bianca Andaloro
Author(s) Biography
Architect and PhD Candidate at the University of Palermo (Italy), has been a member of the In_Fra lab Research Unit since 2016. She has been visiting student at the Lectoraat Play and Civic Media of the HvA in Amsterdam, researching on the topics of Interaction design. Her actual research concerns adaptive architecture and digital infrastructures, the relationship between infrastructure, the city and public space. Mob. +39 347/57.15.617 | E-mail: bianca.andaloro@unipa.it
References
Carlo Ratti Associati (2016), Currie park. [Online] Available at: carloratti.com/project/currie-park/ [Accessed 20 July 2020].
Carlo Ratti Associati (2015), Responsive Flotation. [Online] Available at: carloratti.com/project/responsive-flotation/ [Accessed July 2020]
Claudel, M. and Ratti, C. (2016), The City of Tomorrow – Sensors, Networks, Hackers, and the Future of Urban Life, Yale University Press.
Elmokaden, A. Ekram, M., Waseef, A., and Nashaat, B. (2018), "Kinetic Architecture: Concepts, History and Applications", in International Journal of Science and Research (IJSR), vol. 7, issue 4, pp. 750-758. [Online] Available at: doi.org/10.21275/ART20181560 [Accessed 20 July 2020].
Furtado, C. L. and Gonçalo, M. (2008), "Cedric Price's Generator and the Frazers' systems research", in Technoetic Arts, vol. 6, n. 1, pp. 55-72.
Gausa, M. (2017), "Advanced Urbanism. Conceptual Keys", in Ka-au | Knowledge alliance for advanced urbanism, vol. D3.3, pp. 18-21. [Online] Available at: www.ka-au.net/deliverables [Accessed 30 July 2020].
Hardingham, S. (ed.) (2016), Cedric Price Works 1952-2003 – A Forward-minded Retrospective – Articles and talks, Architectural Association Publications, London and Canadian Centre for Architecture, Montreal.
Negroponte, N. (1970), The architecture machine – Toward a More Human Environment, MIT Press, Cambridge (USA).
Picon, A. (2010), Digital Culture in Architecture – An Introduction for the Design Professions, Birkhäuser, Basel.
Price, C. and Obrist, H. U. (2003), Re: CP, Birkhäuser, Basel.
Schmidt III, R. and Austin, S. (2016), Adaptable Architecture – Theory and practice, Routledge, London-New York.
Shelden, D. R. (2020), The Disruptors: Technology-Driven Architect-Entrepreneurs, John Wiley & Sons, Oxford.
Sterk, T. d'E. (2005), "Building upon Negroponte: A hybridized model of control suitable for responsive architecture", in Automation in Construction, vol. 14, issue 2, pp. 225-232. [Online] Available at: doi.org/10.1016/j.autcon.2004.07.003 [Accessed 30 July 2020].
UNSense (2017), Reset Interactive Platform. [Online] Available at: unsense.com/solution/reset/ [Accessed 20 July 2020].
Wiener, N. (1985), Cybernetics, or Control and Communication in the Animal and the Machine, The MIT Press, Cambridge. [Online] Available at: uberty.org/wp-content/uploads/2015/07/Norbert_Wiener_Cybernetics.pdf [Accessed 20 July 2020].